Based in Castlegar, BC within one hour of 4 different mountain passes, Mountain Transport Institute Ltd. is situated in the best terrain to build your skills. Our Mountain Driver Training is a week-long immersion into the intricacies of handling heavily loaded trucks in the mountains, offered with both loaded tridem or loaded super-B trailers.
Drivers learn proper procedures for ascending and descending long mountain grades. Instruction includes methods to complete difficult downhill downshifts when the wrong gear has been selected for descending a grade, plus methods for identifying sharp curves ahead of time and proper procedures for dealing with them. We teach and reinforce techniques for deciding how to choose the correct gears for downgrades and anticipating grade changes.
Students complete a written test on the theory of driving on mountains and hills, and a 3-hour evaluation on the final day. A Mountain Driver Training Certificate is issued to the student upon successful completion of both.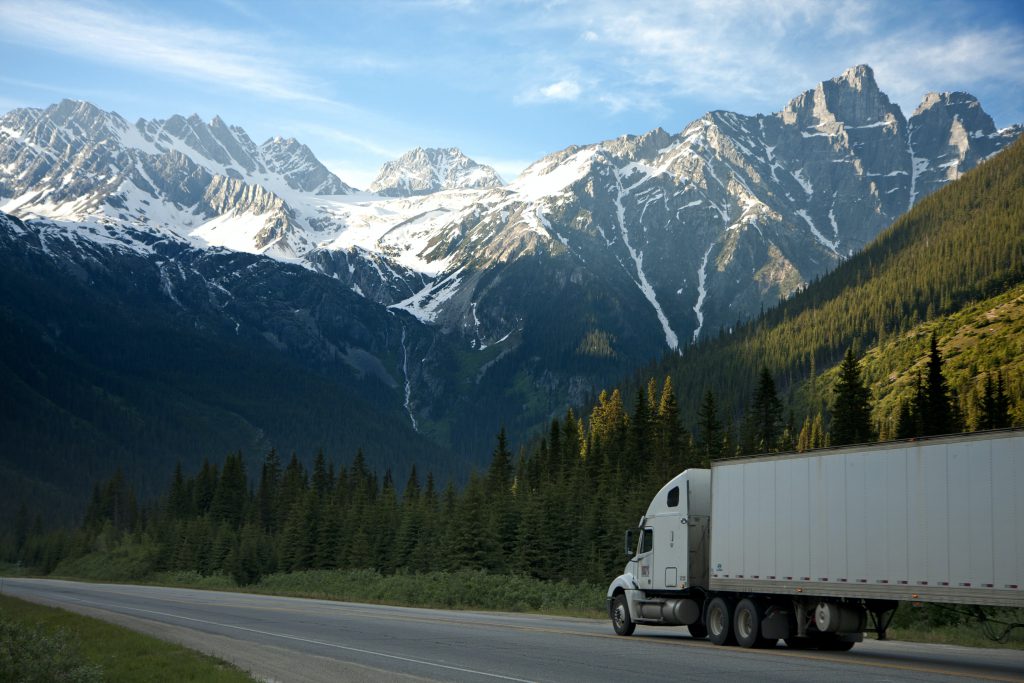 Entrance requirements:
Valid Class 1 License
Copy of current drivers abstract
Students must be competent at up- and downshifting a non-synchronized multi-speed transmission.
Drivers receive:
4 hours classroom time
2 hours shifting simulator time
24 hours truck time
22.5 hours observation*
*The observation time is only included when there are two participants at the same time.
Tuition:
$4,000 with loaded tridem trailer
$4,500 with loaded super-B trailer
Accommodations are available in Castlegar:
Room & Board
Rooms only, with shared kitchen & laundry
Suites for rent
Please contact us for further information.